European Court ruling invalidates Safe Harbor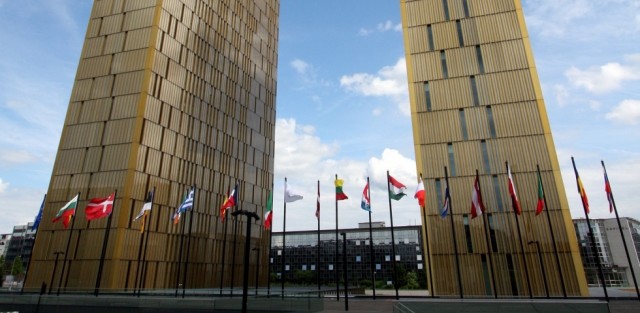 The exchange of personal data between American and European organizations (commercial and government) has, since 2000, been managed under a "safe harbor" framework that allows entities in the United States to send personal data to or receive data from European Union member countries if the U.S. entities first certify their compliance with seven privacy principles (Notice, Choice, Onward Transfer, Security, Data Integrity, Access, and Enforcement). A recent legal proceeding before the European Court of Justice (ECJ) involves an Austrian Facebook user who complained to the Data Protection Commissioner in Ireland (home to Facebook's European operations) that Facebook routinely transfers data on its European users to servers located in the United States. The Irish Data Protection Commissioner refused to investigate his complaint, due largely to the fact that Facebook's practice fall under the jurisdiction of the safe harbor framework. The complainant argued to the ECJ that, in light of revelations by Edward Snowden about mass surveillance conducted by the National Security Agency, privacy protections asserted by U.S. companies could not be considered adequate. The European Court agreed, and invalidated the entire safe harbor framework.
The ECJ ruling is interesting from at least three perspectives. First, it is implicitly a declaration that, by permitting access to European citizens' personal data by the NSA or other government agencies that most certainly do not adhere to core EC privacy principles like transparency, the U.S. violates the onward transfer principle and essentially negotiated the safe harbor framework in bad faith. Almost immediately after the ruling government and industry groups as well as privacy advocates speculated that the U.S. and EU would quickly seek to re-establish some sort of functionally equivalent arrangement, but it is hard to see how the EC will be willing to accept any new alternatives while the U.S. government is simultaneously seeking to increase information sharing from private sector companies to government agencies with the Cybersecurity Information Sharing Act (CISA). Second, the invalidation of the safe harbor framework presents real and immediate obstacles to business-as-usual for companies with significant global operations, particularly including multinational technology service providers like Microsoft, Amazon, Google, and Facebook. Third, the blunt assessment by the ECJ that U.S. data protections are inadequate should (but probably won't) call into question the very different approach that the U.S. takes to protecting individual privacy.
Background
For at least 20 years, one key distinction between the United States and other developed countries (particularly including those in Europe) is in the relatively weaker personal privacy protections that exist among U.S. regulatory schemes compared to those in the European Community. Privacy laws and regulations in the U.S. largely share a common origin in a set of fair information principles issued in 1973 by what was then the U.S. Department of Health, Education, and Welfare. These principles – Openness, Individual Access, Individual Participation, Collection Limitation, Use Limitation, Disclosure Limitation, Information Management, and Accountability – were codified in the Privacy Act of 1973, which remains the primary privacy-centric legislation covering the actions of government agencies with respect to personal information about U.S. citizens.
Other U.S. legislation with industry or population-specific privacy implications includes the Health Insurance Portability and Accountability Act (HIPAA) and Health Information Technology for Economic and Clinical Health (HITECH) Act in the health sector, the Graham-Leach Bliley Act (GLBA) in banking, Family Educational Rights and Privacy Act (FERPA) in education, and Fair Trade Act, Fair Credit Reporting Act (FCRA), and Children's Online Privacy Protection Act (COPPA) reflect these same principles and specify the circumstances under which organization are allowed to share or disclose personal information. In many cases, obtaining consent from individuals is required before such information sharing can occur.
A similar set of principles, articulated by the Organization for Economic Cooperation and Development (OECD), formed the basis of data privacy protection legislation enacted by every European Union country and for the EU-wide Directive 95/46/EC governing the protection of personal data. The European Directive, in contrast to essentially all U.S. regulations, starts from a presumption that personal information should not be shared at all unless certain conditions are met, chiefly among which are that any use of data should be transparent (including requiring individual consent), serve a legitimate purpose, and be limited in scope to meet the purpose for which data is collected and used. The EU regulations are also concerned with the sharing or transmission of personal data outside the EU member countries, requiring that to allow such transmission, adequate privacy protections must be in place in the country where the data is received. The European Council considers "adequate" to mean that protections are just as strong in third-party countries as they are in Europe. The U.S. privacy regulations have never really  been considered adequate, but with significant business and government interests underlying a desire to allow data flows to and from Europe, the United States established the safe harbor framework that allowed U.S. companies to engage in information exchanges with EU entities if they make an attestation that they comply with EU data protection principles in the Directive. That process worked more or less as intended until October 6, when the European Court of Justice (ECJ) ruled that the safe harbor provision adopted by the EC in 2000 is "invalid."